---
La Bottega del Sale
---
---
La Bottega del Sale, the medieval "Salt Shop" in the Piazza Duomo, was inaugurated in April 2000.
"My wife Renata and I then decided to open a photo shop in San Gimignano, the first of its kind to sell colour and black and white photographs taken by me and printed in my own workshop."
Duccio Nacci
---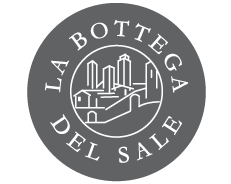 ---
---
Where

we are
---
---
La Bottega del Sale si trova proprio nel centro storico di San Gimignano, nella Piazza del Duomo. Un piccolo spazio situato di fronte alla Collegiata di Santa Maria Assunta, il Duomo di San gimignano.
Tutto il centro storico è interdetto al traffico per cui è possibile raggiungere il nostro atelier solo a piedi.
---
ADDRESS: Piazza del Duomo, 13 53037 San Gimignano, Siena Italy
Latitude: 43.467797 Longitude: 11.04316